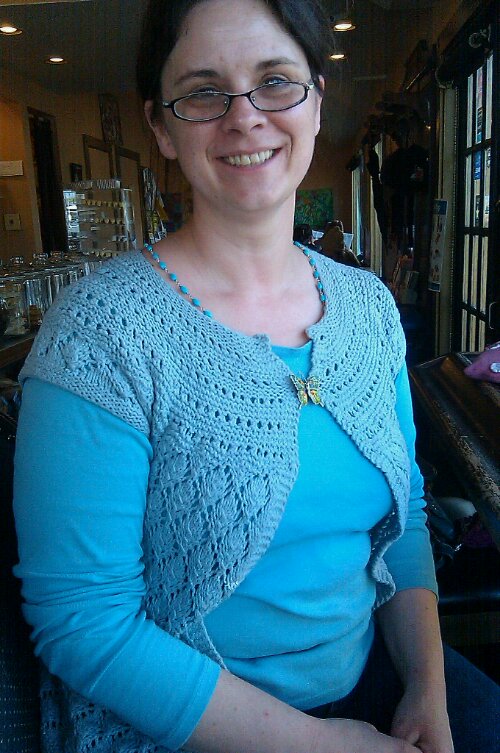 I knit this short sleeved top last year? The year before?  It's from a free baby sweater pattern on Ravelry, named Lucille.
Love it. The yarn is Rowan Calmer.  Love this sweater so much I'm making another one with long sleeves.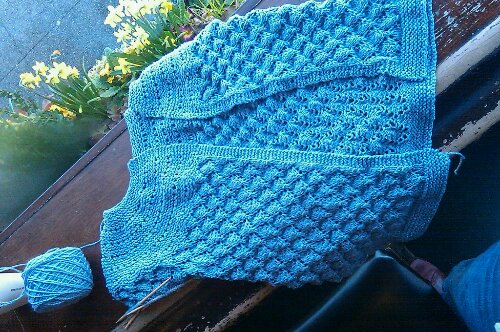 And the yarn here is Shelridge Farms.  Something easy and non stranded while I wait for the second proof.