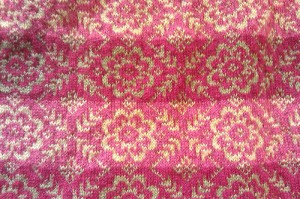 I have the hardest time coming up with creative design names.  I can make a swatch, a sketch, write instructions, layout the page, but ask me to name the sweater and I choke.
Such is life.
This beauty has been in progress for a while, and those of you who remember the old blog might recognize the colors.  It's an original design in the traditional Norwegian spirit.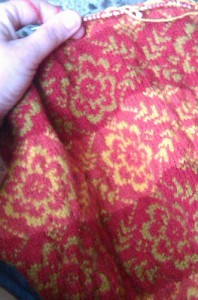 Knit in the fantastic Rauma Finullgarn (which I adore and highly recommend) at 8.5spi, it's a slow project, but oh! so worth the effort.  I have shifted the colors in stripes, like mottled light filtered through leafy trees.  The finished pullover will also have green embroidery on the centers of the pine bough clusters.  Overall the impression is bold and exciting.  I can't wait to wear this sweater!
The original sketch.